Gotcha Boat Hire take pride in their vessels and include sought after features to ensure your day out on the water is awesome from start to finish.
Our vessels are tough while giving a soft ride and include all the latest electronics and safety equipment so all you need to worry about is finding the best fishing spot. 
To hire our vessels all you will need is a current boat licence and a sense of adventure.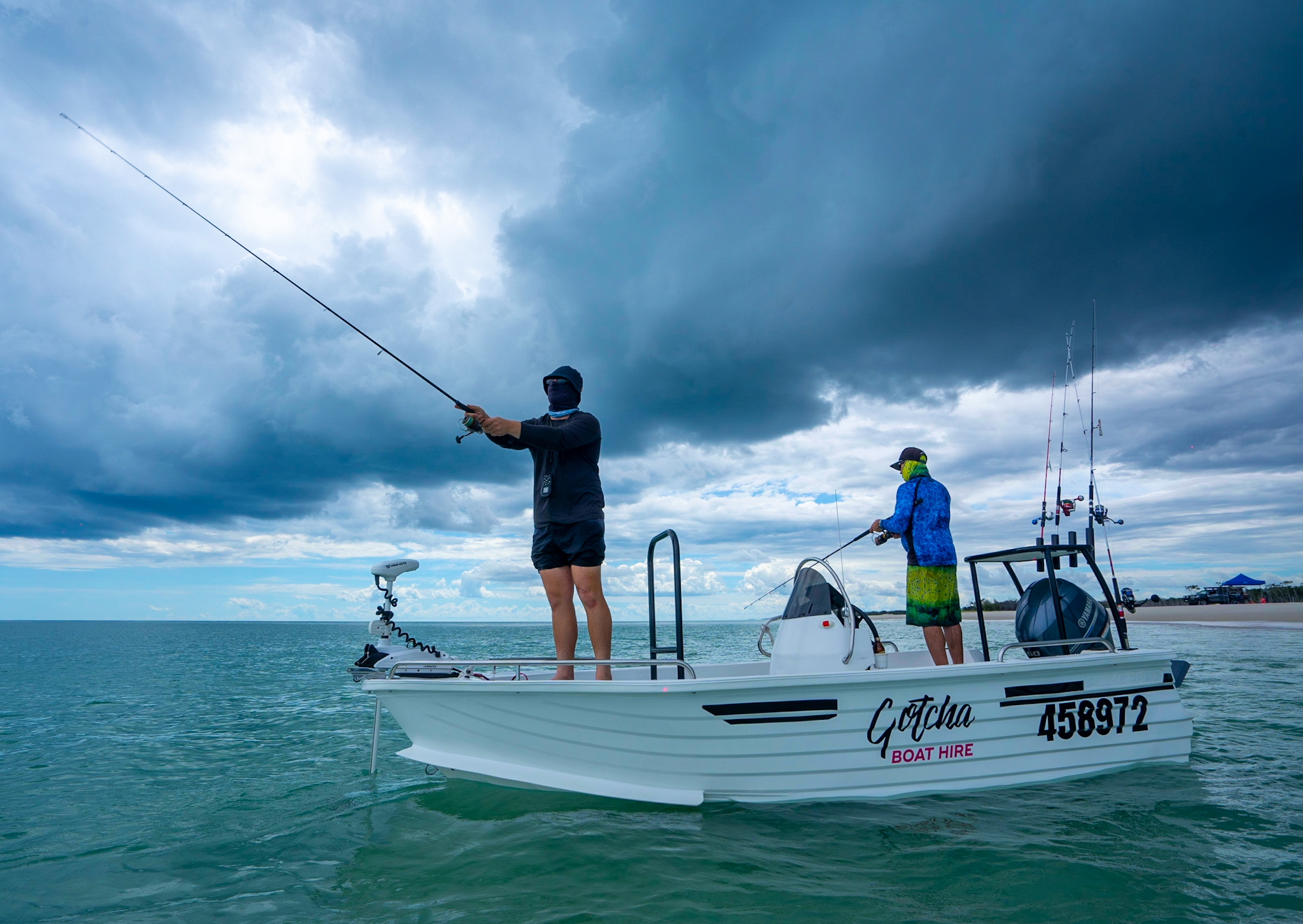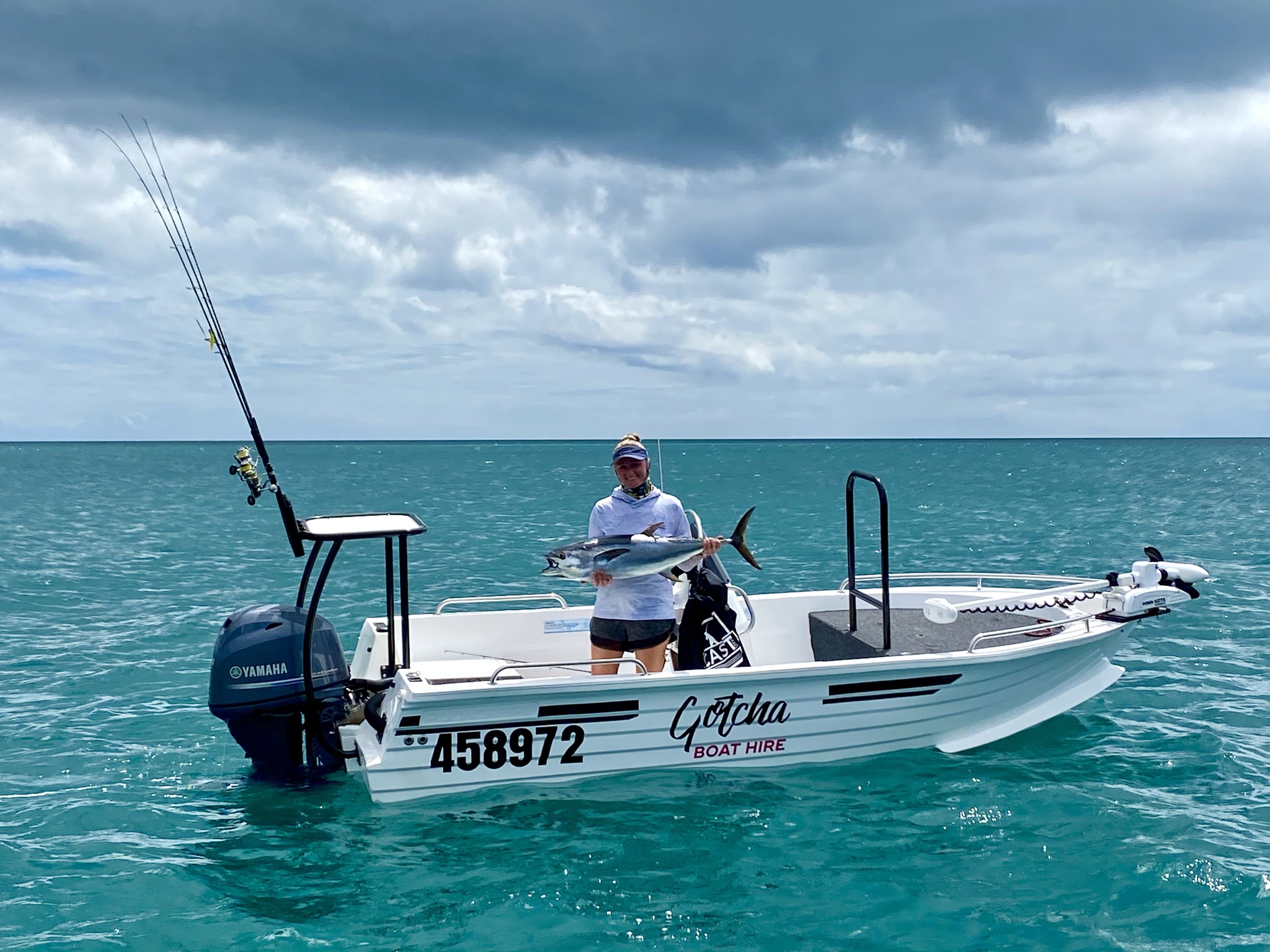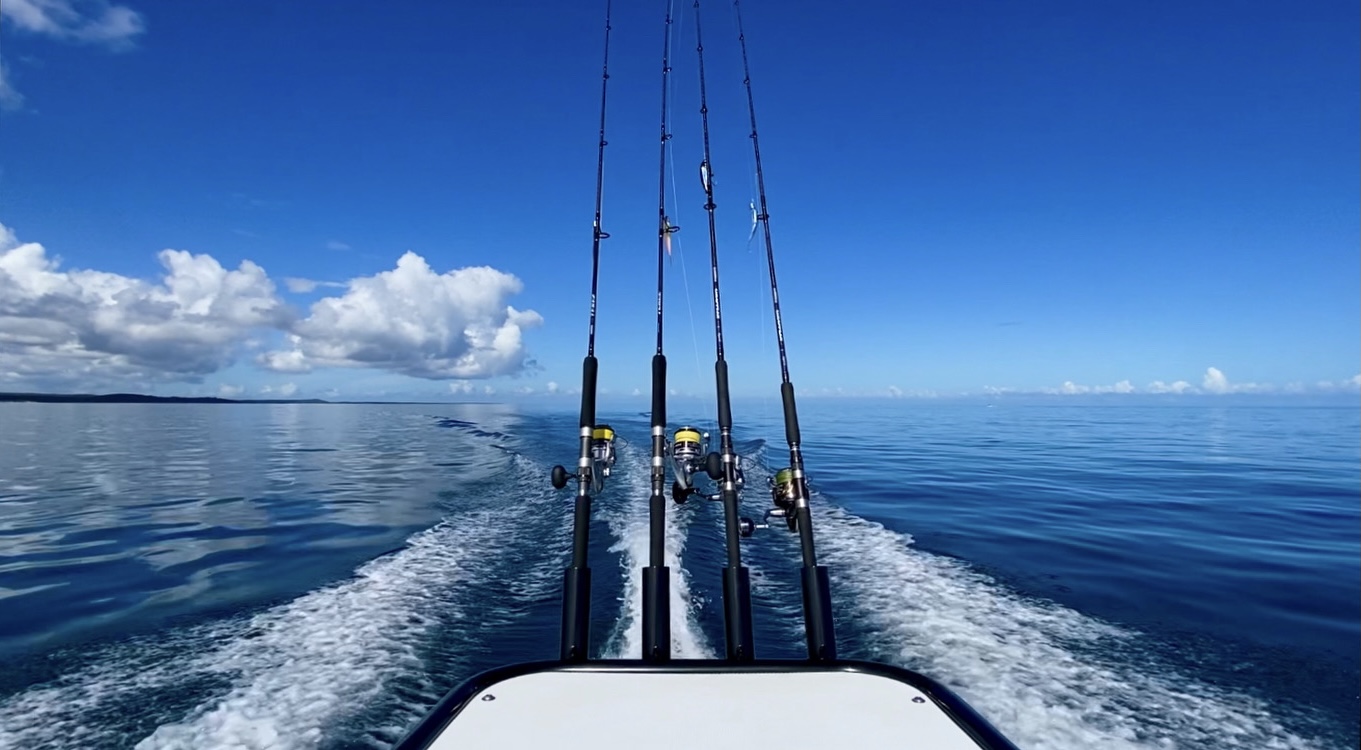 Gotcha II is a 4.5 m Polycraft centre console. Polycraft have a reputation of being tough while giving a soft ride. Powered with a 60 HP Yamaha Four Stroke outboard Gotcha II is fuel efficient and whisper quiet.
We have set up Gotcha II with the latest electronics, bimini for shade and have necessary safety equipment onboard.
For an additional fee, a MinnKota bow mount electric motor can be supplied to help you catch that fish of a lifetime. See our packages for further info.
A boat licence is required to hire our vessels.
Before departure, a briefing will be given and instructions on how to use the vessel.
Got a few questions before you book your adventure on the water? We'd be worried if you didn't!
Browse the questions below and click the box to view our answer.
How long is a full day hire?
Full day hire is 6am until 4pm, vessels can be returned earlier however the full day rate still applies.
How long is a half day hire?
A half day is 6 hours, 6 am until 12 pm times can be altered to suit if required.
Who is responsible?
The licensed operator outlined in the contact is responsible for all safety and operational requirements for the vessel and passengers onboard.
Where can we take the boat?
All smooth and partially smooth waters as determined by the Qld Government Maritime Safety From Rooneys Point to Inskip Point. Other destinations including local impoundments are available upon request.
Can we operate at night?
No, our vesses are day time use only.
Do you supply safety gear?
Yes, all safety gear is supplied and will be shown where it is located during briefing.
Do you supply fishing gear?
Fishing gear can be supplied at an additional fee on a replace if lost basis.
Is a boat licence required?
Yes, a recreational boat licence is required for our vessels.
Still have a question?
View out full FAQ's section over on the FAQ's page.